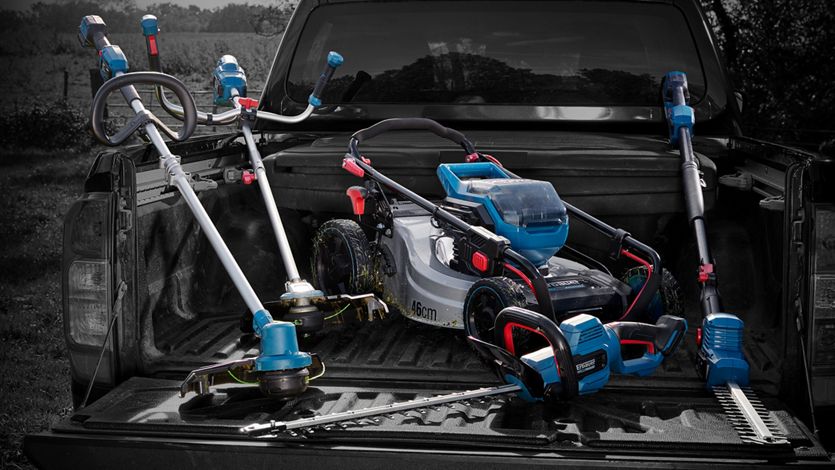 Erbauer Garden Power Tools
The Erbauer garden power tool range is powered by the Erbauer Universal Battery Platform, one battery powers multiple tools. Giving you flexibility to add to your garden range as you go through the season. Aimed at professionals as well as DIYers who want the same benefits and results as a professional.
The tools that support the One Battery System use brushless motors, providing more power, higher torque, longer run times and motor life, equating to revolutionary performance.
Keep cool battery technology protects the battery cells to stop them overheating, delivering up to 25% longer run times and up to 100% longer lifetime when compared to standard Erbauer batteries, giving you the power and flexibility to GET IT DONE.
You need to update your settings to view this content.This won't take a second...
You need to update your cookie setting to view video content. To do this simply set the YouTube cookie to be 'on'. You can make this change here.