ERP stands for Energy Related Products and shows you how energy efficient certain products are. ERP originated in the EU but was introduced into UK law in 2010. From September 1st 2021, the way lighting products are rated, and the labels associated with them are changing, therefore as a retailer we need to make some changes to help you get the right product for the job you need right first time.
Currently the labels range from A++ to E, however most products fall into the highest ratings, making it difficult to determine which products are more energy efficient than others.
To make this clearer, the energy ratings are moving to an A to G scale, with A being the highest rating and G being the lowest.
Products which are currently rated as A++ will be rated lower on the new scale. This will allow for new, more energy efficient technologies to fill those higher energy ratings. The performance and energy consumption of the product remains the same.
Where the full label can't be shown, you may see the energy rating as an arrow, which shows the rating of the product and the scale of classes.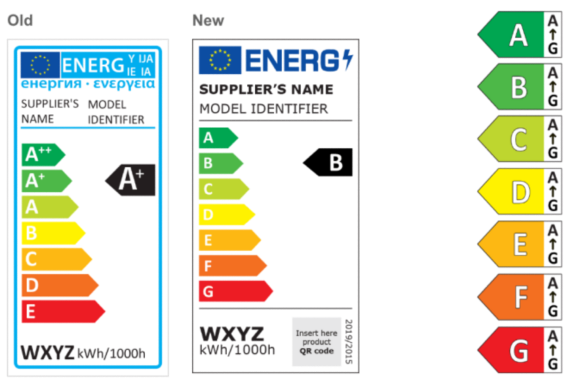 I have bought 2 of the same products, but one has an A++ energy rating and the other has a C, why is this?
As we move between the old and new label, there may still be stock sold with the old version of the label present on the product. For the new energy rating, please visit Screwfix.com, search for the products and you will find the new energy rating.
What effect does Brexit have on the ERP label?
The UK leaving the EU does not change the requirement for the ERP label, however you may see a new version of the label with a Union Jack in the future for the UK market.
Popular Lighting Categories