Professional's guide to rewiring a house
Professional's guide to rewiring a house
Introduction
Rewiring a house is always recommended to be carried out by a qualified electrician. As an electrician or tradesperson, you know rewiring a home is a big project that requires careful planning. But with house electrical wiring regulations, tools and supplies changing frequently, there may be some aspects of the job you haven't considered. Particularly if it's a job you don't do regularly. 
This professional's guide will give you a clear understanding of what to consider when rewiring a house and the best practice to follow. Discover the signs that indicate a house needs rewiring and what a rewire involves. Learn what Electrical Installation Condition Reports and current wiring regulations are. And we'll run through a list of the top rewiring supplies and tools.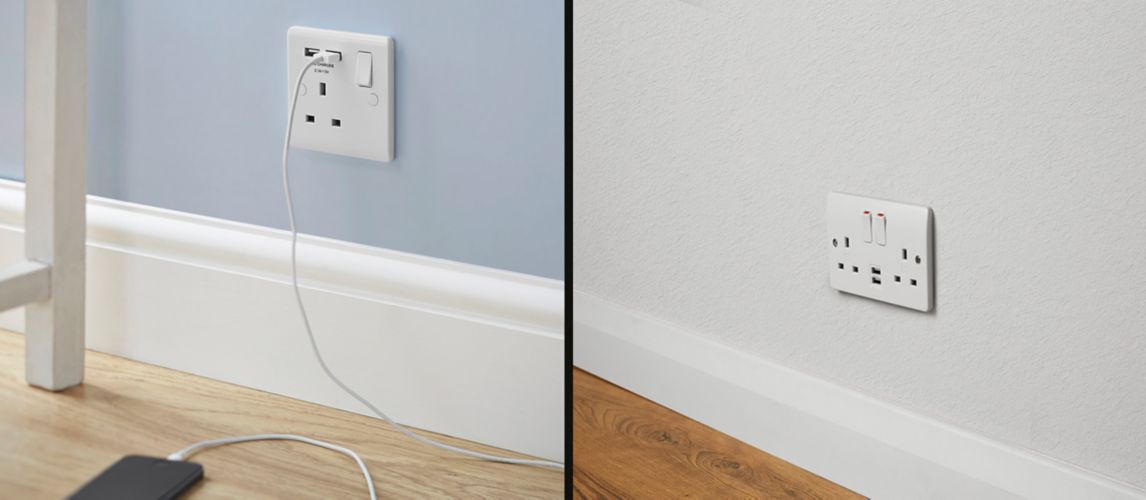 Signs a House Needs Rewiring
If a home hasn't been rewired for 25-30 years or more, it may need wiring work to bring it up to current standards. But there are other typical signs to look out for that indicate when to rewire a house, such as: 
The consumer unit trips out regularly, and fuses or bulbs blow 
There's a crackling or buzzing noise from electrical sockets 
The electrical wiring is covered in black rubber, fabric or lead 
There are signs of burning, such as discolouration around plugs and sockets or a burning smell 
Lights are constantly flickering, and bulbs need to be changed often  
There are switches made of cast iron 
There's no labelling on the consumer unit 
The consumer unit has a wooden back 
Sockets are broken or cracked 
Sockets have rounded plug entries instead of 3-pin entries 
There are less than two plug sockets in each room 
Plugs get very hot 
Please note, it is always recommended that this work is completed by a qualified electrician. 
What Does Rewiring a House Involve?
Rewiring a house typically involves removing old wiring and installing new electrical wiring and all related components as follows:   
Electrical cables are replaced, and a new consumer unit is installed 
New cabling is fitted into the walls and beneath the floors 
Back boxes on all switches and sockets are replaced with new back boxes 
Power and lighting circuits are rewired 
Telephone and tv aerial sockets are rewired 
Switches, sockets and light fixtures are added or moved if required 
Cabling for new technology, such as speakers, CCTV cameras, automated lighting etc., is added if required 
All of this wiring work can be broken down into two stages, known as 'fixes':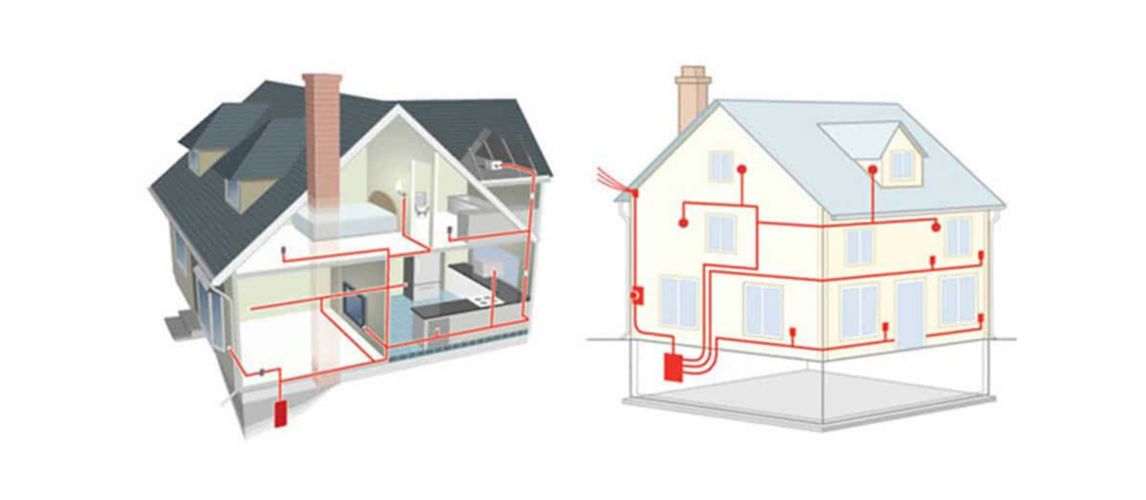 First Fix
The first fix stage is where you'll do all the work needed on hidden cabling that must be carried out before plastering. The work typically includes cutting chases and installing cabling into the walls. Then fitting new back boxes for switches and sockets. Rewiring power, heating and lighting circuits. Rewiring phone and TV aerial sockets. Plus, adding cabling for new technology such as burglar alarms, CCTV cameras, smoke detectors, doorbells, outdoor lighting etc.  
When cutting chases into walls, there are some key things to remember to ensure you comply with electrical regulations and don't compromise the stability of the wall: 
A vertical chase must not be cut any deeper than one-third of the total wall thickness 
In a cavity wall, a vertical chase must be no deeper than one-third of the thickness of the skin it's being placed in 
No chases, whether horizontal or vertical, should be made back-to-back 
A horizontal chase must not be cut any deeper than one-sixth of the total wall thickness  
In a cavity wall, a horizontal chase must be no deeper than one-sixth of the thickness of the skin it's being placed in 
Chases must go from A to B in a straight line, vertically or horizontally. There must be no diagonal chases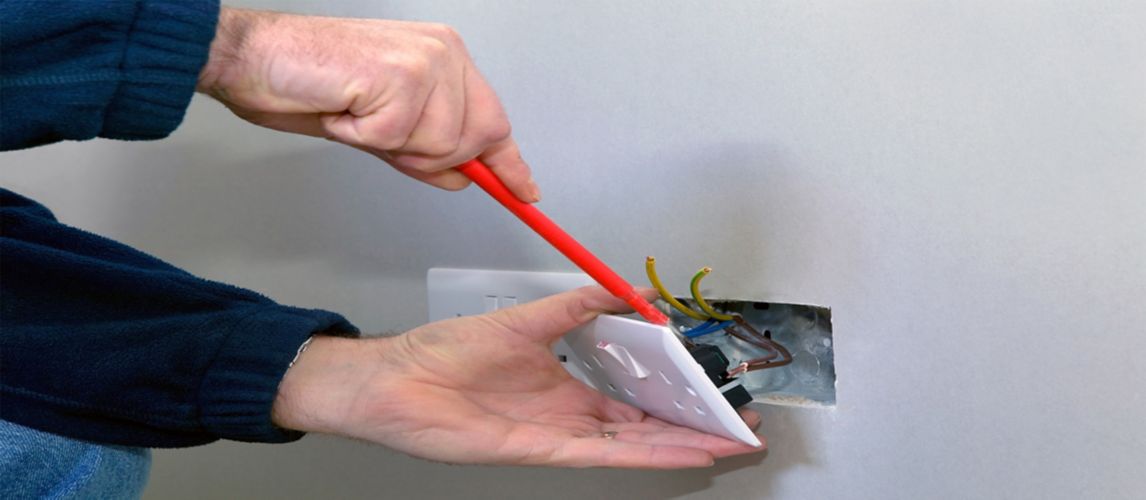 Second Fix
The second fix stage is carried out once all re-plastering is completed and the walls are made good. The work typically includes wiring in the faceplates on switches and sockets. Wiring in light fittings. Connecting items such as cookers, extractor fans, electric showers, heating controls etc. Then everything is connected to the consumer unit and tested to ensure it's all live.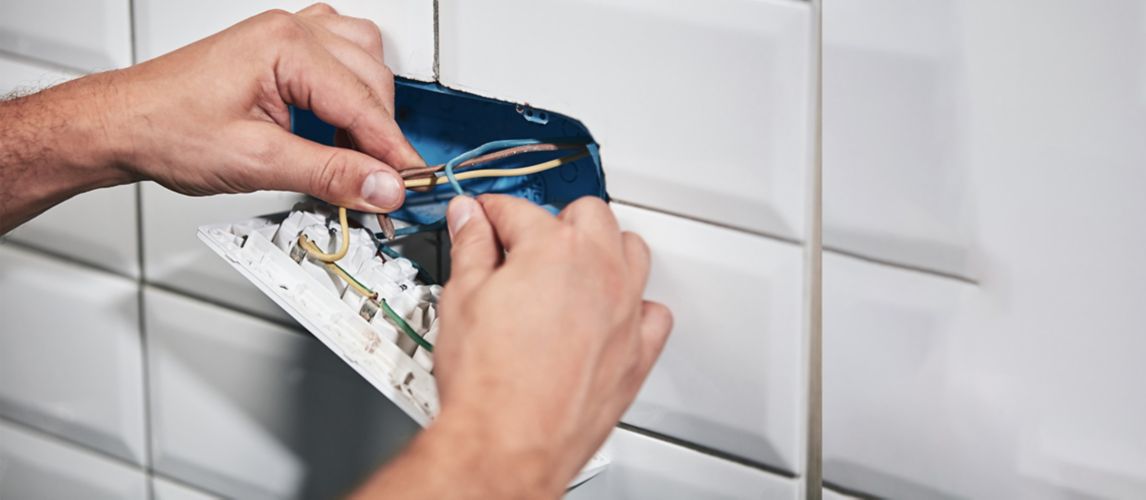 What is an Electrical Installation Condition Report (EICR)
An Electrical Installation Condition Report is a report that's written following an inspection of the electrics within a property. Its aim is to find and report any damage or wear and tear that may cause electric shocks, high temperatures or affect its safety in any other way. It also identifies any wiring work that doesn't meet Institution of Engineering and Technology (IET) electrical wiring regulations and serves as an important record of a home's electrical wiring condition that's used in future inspections. 
There are two types of report: 
Visual condition report : This type of report is only suitable for properties that have already been fully tested recently. It doesn't involve any testing, just a visual inspection to confirm the electrics are safe to use until the next inspection. It includes checks such as ensuring electrical sockets aren't overloaded and appliances have Residual Current Device (RCD) protection.
Periodic inspection report: This type of report covers a full inspection and testing of the electrics in a property, including circuitry hidden behind walls. It's recommended this inspection is carried out every 10 years for private homes and every five years for landlords. 
When homeowners or landlords receive their report, they must have any highlighted faulty or outdated wiring work replaced or fixed. This ensures the house is abiding by the latest UK electrical wiring regulations and the wiring installation is safe. 
What are the Wiring Regulations
The UK's current wiring regulations (18th edition) are the national standard for all domestic electrical wiring work. They set the rules for the installation of fixed cabling within a property to ensure safety. 
The regulations state the work must be compliant with Approved Document Part P of the Building Regulations, following the rules of BS7671 - often referred to as the IET wiring regulations. They cover the design, installation, inspection, testing and certification of electrical wiring. All wiring work must be completed to this standard.  
Top Rewiring Supplies and Tools
This section looks at some of the top electrician tools and equipment available. Plus, the essential products and supplies every electrician needs to complete a rewiring job competently and efficiently. 
Cable and cable management
Cable is, of course, one of the most essential supplies of any rewiring job. There are many cable types available in various lengths. We recommend using cable on drums for a rewiring job, which come in 25-100m lengths. The reel makes it easier to pull on the wires without them getting tangled, which will save you time on a job. 
And don't forget cable management products, such as trunking, conduit, cable covers and protectors. They help to ensure your wiring work is orderly and uncluttered, as well as acting as an important safety measure, particularly where exposed cable could cause a trip hazard.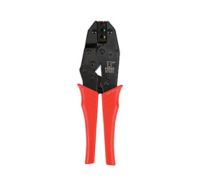 Positioning and cutting tools
Having a wide selection of positioning and cutting tools to hand as you work will make a job run quickly and smoothly. The best tools to use are VDE tools. VDE is a testing and certification institute that is internationally accredited. Tools with their accreditation have insulated handles to prevent injury from electric shock. And the handles are red to ensure easy identification against your other tools. 
Essential positioning and cutting tools include long nose pliers, slide cutters or snips, wire strippers and crimps.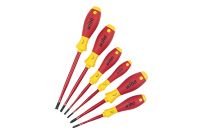 Screwdrivers
Insulated screwdrivers are must-have tools for every electrician. They're essential for wiring in electrics and mounting the faceplates on switches and sockets. It's best to ensure you have a wide range of sizes to hand to cover all the different screw sizes you may encounter. As with all other electricians' tools, use VDE screwdrivers which are insulated up to 1000V ac and 1500V dc to protect you from electric shock and arcing.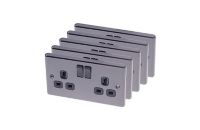 Switches, sockets and back boxes
Every house rewire involves replacing back boxes during the first fix. To save time and money, It's important to plan ahead and buy the correct type of back boxes to suit the job's requirements, which can depend on where the back box is going and the depth of the device being installed.  
During the second fix you'll fit new switches and sockets. They are available across an extensive range of types, colours, styles, and finishes. They can add a stylish finishing touch to a room, so your customers may want to choose these themselves.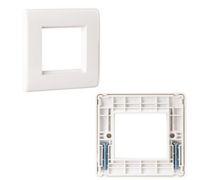 Grid and modular wiring
Grid and modular wiring products allow you to create bespoke combinations of switches and sockets as all components are sold separately. You buy a grid plate and faceplate, then any combination of switches, sockets, blanking plates, fused spurs, and fixed outlet modules. And everything simply clicks together. 
This means you can have the right modules together conveniently on one plate, making it simple to control power and lighting for any room from one location. And from an efficiency perspective, it means you can, for example, wire in just one plate instead of maybe three, saving you time on the job.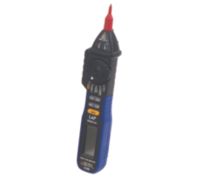 Electrical testers
Electrical testers are essential tools to keep you safe while you're carrying out electrical wiring work. They also let you check that any wiring is installed correctly and that all test readings meet IET regulations.  
There is a wide range of electrical testers available. For example, a socket tester lets you check if a socket is dead before you work on it or if it's wired correctly. A voltage tester detects the presence or absence of electricity in a circuit. A continuity tester checks if an electrical path can be made between two points. And a resistance tester tests whether a cable is part of a continuous circuit. You can also buy multifunctional testers that combine two or more of these tools in one.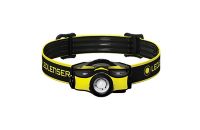 Head lamp or torch
When you're carrying out a rewiring project, you'll often find yourself working in dark spaces, such as lofts and cupboards. You may also find yourself working after dark, particularly in winter. And as rewiring a house means turning off the electricity, having a good battery powered head lamp or hand torch is a must. A fluorescent torch or lantern is a popular choice. A head torch works well because they allow you to work hands-free.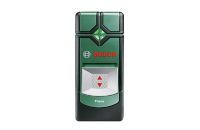 Wall scanner
A wire tracer or scanner is another handy tool that helps you locate wires behind walls and beneath floors. It tells you what direction the circuit is going in and detects circuit breakers and fuses. This can be a huge time saver when locating all the existing wiring in a house. 
Hammer drill
A hammer or SDS drill is essential for rewiring work because it's needed for cutting chases into masonry walls and brickwork. As you'll have no electricity while you work, you'll need a battery-powered drill. Look for versions with a long battery life or two batteries, so you don't run out of power midway through the job.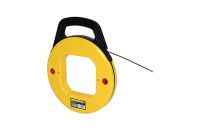 Fish tape/rids
On a rewiring job, cables should be installed in their place before they're hidden behind plasterboard. However, there may be times when an extra cable is required after the plasterboard has been fitted. This is where fish tape (or rids) comes in handy. Fish tape (also called draw tape) is a coil of rigid steel that has a hook on one end. It's used to fish electrical cables through walls or across ceilings after plasterboard has been installed. And it can also be used to run cable through conduit.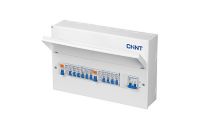 Consumer unit
A consumer unit is the control centre for the whole power supply around a house, designed to prevent electric shocks and fires. It's an essential piece of equipment that should always be replaced on a rewiring job. Many brands and sizes of consumer units are available, so it should be easy to find the right product for your job.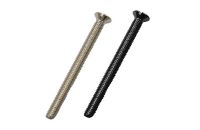 Other supplies
As well as the main items mentioned above, there are various other supplies that will come in handy on a rewiring job. For example, electrical screws are perfect for installing sockets as they have an innovative thread that doesn't work loose.  Electrical tape is useful for insulating wiring to prevent electric shocks or a fire. And cable ties can keep your wires neat and tidy. 
PPE is also important. Use goggles and gloves with a good grip when chasing out walls. And don't forget the basics, such as a pencil, tape measure and spirit level to mark out the positions of switches and sockets. 
Things to Consider When Rewiring a House
1. Planning position of lights, switches and sockets
Careful planning is the key to a successful rewiring job. Before you start, map out where everything will go. Work on a room-by-room basis, deciding where every light, switch, socket and any other electrical point, such as smoke detectors, speakers, security lights, cameras etc., will go. Doing this work up front will save you from making costly and time-consuming additions later in the project.
2. Timings
A rewiring job is carried out in two stages. The first fix stage is completed when floorboards are pulled up, and the walls have no plasterboard or when you've chased out channels from the walls for cabling. This is the stage where all wiring normally hidden behind walls is exposed. Then, the old wiring and electrical components are removed, and new cabling is installed. 
You will need to return after the plasterboard has been replaced and the walls have been made good to complete the second fix stage. This is when you install all the external electrical components, such as switches, sockets and light fittings. 
3. Future-proofing
Our use of technology in the home has increased over the years. And with the growing popularity of smart home technology, that rise is likely to continue. So, when scoping out a rewiring project, consider how the homeowner's requirements may change over the next 10 years. For example, how many sockets does the home currently have and how many more may be needed to meet future demand? 
4. Smart home wiring
If a home you're rewiring doesn't already have some smart home technology installed, this is a good time for the homeowners to consider it. Setting up wiring for smart home products such as CCTV cameras, doorbells, and heating now will save time, money and disruption later on. And, as smart home products rely on the internet to work, also consider the internet cabling. Most homes rely on a single wired ethernet connection and Wi-Fi. But, by installing extra ethernet connections, the homeowners will have faster internet access now and in the future if their demand rises. 
5. Official certification
After you have completed a rewiring project, you must give the homeowners an official certificate that confirms the work you have carried out meets part P of the Building Regulations. To do this, you must be registered with one of the Government approved Part P schemes.