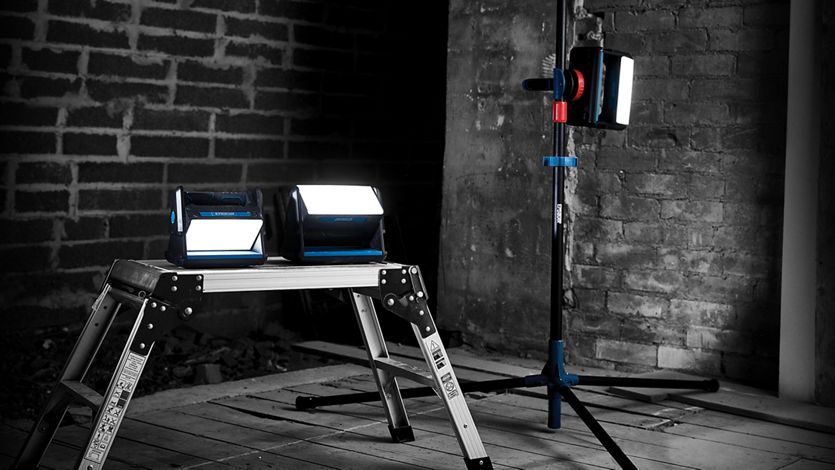 Erbauer Work Lights are built for the professional using robust designs to ensure any job is sufficiently illuminated with ease. Using triangular ergonomic shapes to increase the stability and built in hooks and wall fixing holes, the site light can be placed in any location to optimise the light source. Point the light in any direction with 11 notches to ensure the light is positioned perfectly for the job.
Protection is key for the longevity of the device, therefore the lights are manufactured to protect the optical compartment whilst closed. Easy to carry around due to a large handle. GET THE JOB DONE
Reliable, tough, no-fuss engineering. From corded to cordless, Erbauer power tools work reassuringly hard giving you the power and flexibility to GET IT DONE.
You need to update your settings to view this content.This won't take a second...
You need to update your cookie setting to view video content. To do this simply set the YouTube cookie to be 'on'. You can make this change here.