Storage & Workbenches
We have several tool boxes and chests including a galvanized, stainless steel tool box, technicians' tool case, circular saw case and FatMax cantilever rolling workshop from Stanley, Forge Steel and CK.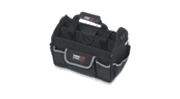 We have a selection of tool bags for your hand tools, including hard bottom, open top, waterproof, lunch bags, rucksacks and backpacks from brands like DeWalt, Forge Steel, Bahco, Plano and Stanley.
Our multi-compartment organisers, including Sortmaster and other models, come from trusted brands like Stanley and Forge Steel. Practical solutions for storing your hand tools.
Black & Decker, Wolfcraft, Stanley and Forge Steel - we've got the lot as far as workbenches are concerned. Our range includes lightweight, mobile and multi-function workbenches.
We have a range of tool belts and holders for your hand tools, including holsters, holders, braces with clips, quick release work belts and work aprons from Bahco, Plano, CK and Forge Steel.
You can rely on us for a fantastic choice of sawhorses, including WORX Jawhorse, Stanley FatMax telescopic metal sawhorse, Stanley folding and junior twin pack folding saw horses.
For a fantastic choice in telescopic trestles, you can rely on us - we have a telescopic trestle that will meet your every need.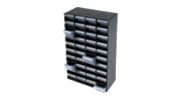 We have sourced an array of storage bins and drawers so that you can find the storage solution that's perfect for you.
For the ultimate in vehicle & Site security, see our range of van and site safes from named brands like Van Vault and Van Safe.