SDS Plus Drill Bits & Chisels
We have a variety of SDS drill bits and chisel bits including flat chisels, point chisels and spade chisels from great brands including Armeg, Bosch, DeWalt and Titan.
Within SDS plus drill bit sets we have a variation of different sized sets from brands Erbauer, DeWalt, Bosch and Titan.
We have SDS plus bits from Bosch, Erbaurer, DeWalt and Titan from 5mm to 30mm.
We have a range of EBS tools from Armeg, used for cutting and chiselling square back box holes.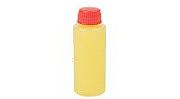 Using Makita Hammer Grease is a must for any heavy duty users as it significantly prolongings tool life.
We have a range of paddle mixer tools including mixers and adaptors, which are great for mixing paint, plaster, cement slurries and textured coatings.
We have a range of SDS Plus accessories including chuck adaptors and nut drivers, from brands such as Bosch and DeWalt.