Measuring
Fibreglass tape, long steel tape, open frame tapes and heavy duty tape measures. Our sourcing from suppliers like Stanley, Forge Steel and Hard 2 Lose means we provide high quality tape measures..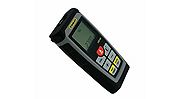 Our laser measuring range is sourced from Leica and Bosch, We have a selection of high quality distance meters, range finders and point finders that's hard to beat.
Looking for rules? Well, our number one rule is to go for top quality, as can be seen in our folding, one-handed and heavy duty aluminium rules from brands like Forge Steel.
Magnetic bases, dial indicators, micrometers, thermometers, hydrometers, Vernier and digital callipers and mortise gauges - everything in specialist measuring tools from Ryobi, Stanley, Hilka and Site.
Angle measures to laser callipers, rafter squares to aluminium folding squares - see our range of square and angle measures systems. We can be trusted to meet your square and angle measuring needs.