Manual Handling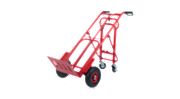 Whether it's multipurpose hand trucks, high capacity carts or folding platform trucks, see our robust range of trucks, for your every need.
We have a selection of dollies and trollies for containing or transporting cylinders, drums and other heavy items.
We have a choice selection of 2.5 tonne hydraulic pallet trucks ideal for moving heavier items.
Our platform trucks range includes a selection of movable storage carts and trucks.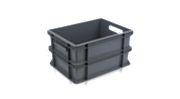 We have sourced an array of storage boxes so that you can find the storage solution that's perfect for you.