Water Treatment
We stock all the filter kits you need - with high capacity, carbon block, reverse osmosis and replacement water filter kits forming just part of the range, our choice meets your needs in water filter kits.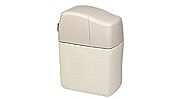 For a water treatment that really works, check out our metered or timed water softeners, available in 10 and 12Ltr bottles.
For scale inhibitor treatments that really work, see our magnetic and electrolytic scale treatments. Our scale treatments are available in various sizes, and our range also includes a testing kit.