Toilet Spares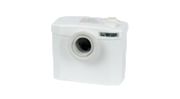 For an extensive selection of toilet macerators, see our range from Saniflo, Sanispeed, Saniwall, Grundfos and others - for the ultimate macerators in waste management.
Armitage Shanks and Fluidmaster are just two of the brands in our toilet cistern and replacement kit range, providing the ultimate in cistern elegance and functionality.
Armitage Shanks, Torbeck, Variflush and Fluid Master are all part of our range of fill valves, featuring side entry, dual flush and bottom entry fill valves.
We have a selection of ball and float valves from Pegler and others to suit a range of toilet cisterns. Our ball and float valves are available in brass as well as other materials.
Complete range of Pan connectors for every installation.
General Toilet accessories including close coupling kit and cistern levers.