Security Lights
Motion sensor outside lights are great for security & convenience as they are triggered by movement. Motion sensor lighting come in different types and finishes, square floodlights with PIR, twin spot floodlights with PIR & decorative wall lights with PIR.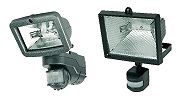 Dusk to dawn lights are perfect if you're looking for a constant light throughout the night, the lights automatically turn on at dusk and off at dawn. Dusk till dawn lighting can provide a solution to home security, are convenient & hassle free.
PIR bulkheads are reliable and perfect for outside any premise or home. A bulkhead light with PIR can provide additional security and provides peace of mind.
We sell stand alone security light sensors used to control outside & indoor lighting. Choose from a range of PIRs which are triggered by motion or photocell sensors which are triggered by daylight.
Energy saving security lights are an ideal investment. Not only does low energy security lighting help protect but also saves money in the long term, so see Screwfix for a security light that's low energy.
PIR lanterns or outdoor light with PIR detect motion and are commonly used in security lighting. Outdoor lantern PIR lights are ideal for various homes and offices, so see our range today.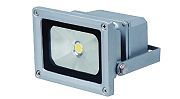 LED lights help conserve power, so an LED security light or outdoor LED security lights are ideal. These LED security lights for outdoors are a great way to keep your premises safe during the darker nights.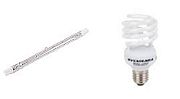 Dusk till dawn light bulbs have a photo sensitive sensor, meaning they can detect light and dark. A dusk to dawn light bulb will come on at dusk and go off at dawn as the sun rises.