Paint
We have a wide range of decorative trim paints, including grass, line and survey marking paints. Our decorative trim paints are available in white, red, blue, yellow and green.
We have a wide range of trade paints from Leyland and Dulux, white, magnolia and dark grey available in vinyl silk, vinyl matt, acrylic and contract matt.
We have a wide range of floor paints from Leyland, No Nonsense and Ronseal, available in grey, red, slate, black and white.
We have a wide range of gloss paints from Leyland and No Nonsense, are available in black and white, with a spray enamel option.
We have a selection of Leyland Truguard masonry paints, including undercoat, white and magnolia and available in 2.5 and 5Ltr tins.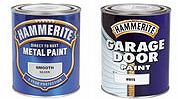 We have a selection of white, black silver and aluminium metal paints from No Nonsense and Hammerite, along with grey metal spray paint.
We have a selection of No Nonsense and Leyland metal, wood and oxide primer paints available in red, grey and white.
We have a range of stain sealer and removers, blackboard paints, anti-intruder, anti-graffiti paints and also a range of appliance enamel paints. Our paints are designed to meet your painting needs.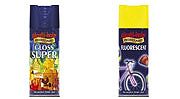 We have a large selection of spray paints from leading brand Plasti-Kote, including yellow, green, blue, black, white and red, as well as a clear acrylic sealer spray paint.