Vacuums
If you're looking for wet/dry vacuums you can't go far wrong with a range from Titan, Karcher, Erbauer and Nilfisk.
Our carpet cleaning range from Kärcher, VAX and Numatic includes carpet cleaners, spot washers and carpet dryers.
We have the hand held vacuums you're after for keeping car interiors, stairs and upholstery clean, supplied by brands like Black & Decker and DeWalt for that special assurance of quality.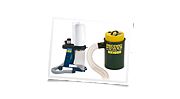 We have a range of dust extractors from brands like Scheppach, Record Power, Woodstar and Dewalt that will keep workshops clean and tools in perfect running order.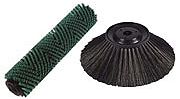 Our vaccuum accessories range includes an essential selection of replacements, including roller brushes and polishing pads, care of trusted brand Kärcher.
What more essential vacuum accessory is there than vacuum bags? We have a broad range of vacuum and dust bags from brands including Kärcher, Erbauer and Nilfisk for safe dust disposal.
Nilfisk, DeWalt, Numatic and VAX have given their stamp of quality to our range of vacuum filters - essential filter bags for a large variety of vacuum cleaners.