Walk-In Shower Enclosures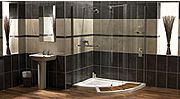 Shower enclosure and tray packs make selecting a compatible shower enclosure and tray easier, making them the convenient option for both trade and DIY.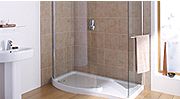 Walk-in shower enclosures create a sense of luxury in the home. Available in a variety of shapes, these walk in shower enclosures are ideal for a range of spaces and suitale for all the family.